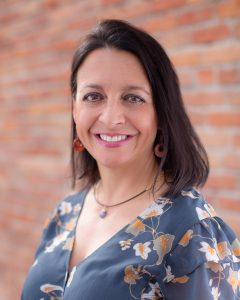 Dr. Heather Blanchard has been practicing dentistry since 2004. After graduating from the University of Washington with a bachelor's degree in molecular and cellular biology, she continued forward completing her doctorate of dental surgery at the university's dental school.
To stay up to date with the latest industry techniques, continuing her education remains one of Dr. Blanchard's highest priorities. She is a member of SPEAR and CEREC doctors, as well as the American Dental Association, Montana Dental Association, and Academy of General Dentistry.
Her goal as a dentist is excellence. With integrity, she strives daily to provide the absolute best dentistry possible while making patients' experiences both positive and informed.
Dr. Blanchard grew up on a quarter horse ranch in Wyoming. She met her husband, Derek, during her time in Seattle, and they have two children, Sienna and Cannon. When not at the office she enjoys skiing, boating, paddle boarding, fishing, and reading a good book.
Meet Our Team
Robust and efficient, the diverse crew at Sapphire Dental is dedicated to one thing: You! Dr. Heather Blanchard and her team are proud to serve Kalispell's community and families through friendly, individualized dental excellence. Learn more about us below, and call Sapphire Dental, PLLC today at 406-752-2180 to visit with our office.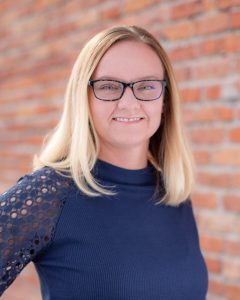 As a 2008 graduate from the University of Montana, our office manager, Mandy, is not only a master multi-tasker, but she also holds a degree in radiologic technology. She loves the team atmosphere at our office and contributes greatly to our practice through her strong knowledge and hands-on experience within the field of health care, be it on the front or back end. Mandy will help you to understand how your treatment and care options apply to your insurance plans or how to otherwise help you meet your financial needs – amongst many other things.
Married since 2006, Mandy has a daughter and a son. When not at the office, she enjoys hobbies such as running, as well as watching and playing hockey. She loves cats and Pugs!
Ann
Scheduling Coordinator
Check back soon to meet Ann!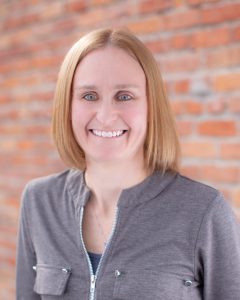 Graduating from Montana State University in 2001, Kristi is equipped with a bachelor's in health administration. Afterwards, she completed a dental hygienist program through MSU in Great Falls. She first started with Dr. Blanchard in the late 2000s before taking time to start her family, but she rejoined the practice a few years later. Loving her chosen profession, her favorite part is helping patients to learn and keep good oral health. Her goal is to provide a comfortable and positive experience during all hygiene appointments. Guaranteed the first thing you will notice in Kristi's room is her amazing laugh!
Kristi is married to her husband, Jeff, and together they have three children – an oldest son followed by a set of twins (in one of each)! Her hobbies include camping, fishing, and hiking. 
Check back soon to meet Sarah!
Check back soon to meet Aundrea!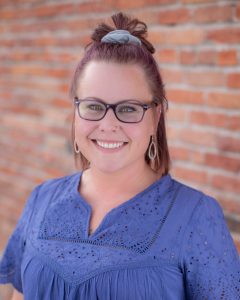 Initially beginning her career in Chicago, Tracy has been practicing as a dental assistant since 1999. She later moved to Montana in 2011 where she continued her career path assisting. She loves knowing and feeling like she is part of a reputable establishment and aids in the success of the office by being a smiling face to comfort you during your visit. A dedicated mother of three, including two boys and one girl, Tracy also enjoys snowboarding, fishing, camping, and crafting.